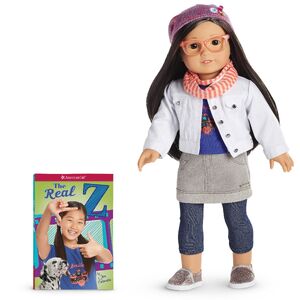 This is a list of all the items that were available for Z Yang in her collection before her retirement in 2018.
Doll
Z came with a paperback copy of The Real Z.
Outfits
Accessories
Books
Movie
Z's Starter Collection
Z did not have a starter collection upon her debut. Customers were offered purchase of the doll, meet book, and Z's Accessories for a $5 discount.
References