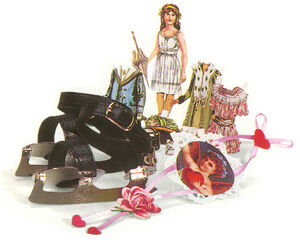 Winter Amusements are small activity sets for the Historical Characters. These are associated with the Winter Books.
Historically, winter was a time to spend a majority of free time inside given poor weather and inability to generally travel extended distances (or participate in school, if living outside of cities). Therefore, children and adults used winter to participate in indoor activities. These sets often included historically focused paper dolls to play with.
All of these are now retired.
List of Winter Amusements
References