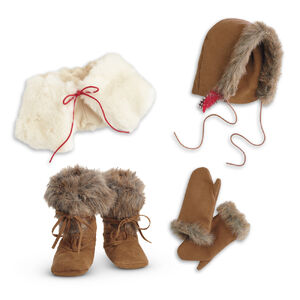 Winter Accessories are additional accessories for the Historical Characters associated with the Winter Books.
These sets includes extra accessories that were shown with the Winter Outfits to complete an outfit, generally involving hats, mittens, and other extra items to protect against the winter weather that were not already bundled with a set. Almost all of these are now retired.
Kaya'aton'my does not have a specific winter outfit, but does have accessories.
List of Winter Accessories
References