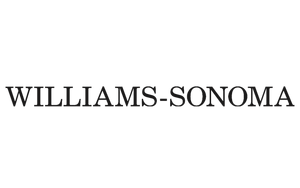 Williams-Sonoma is a high-end kitchen supply and home furnishings company.
In relation to American Girl
Starting in 2015 with the release of Grace Thomas and her collection, American Girl started to sell various cooking utensils, starting with the Share Our Strength Spatula. This partnership continues with a mix of books, serving decorations, and cooking utensils, which are sold both through American Girl and Williams-Sonoma; the exceptions are some specialty mixes and limited-edition sets only sold through the latter.
There are also cooking classes held periodically at Williams-Sonoma locations, done with the utensils available.
Williams-Sonoma Items
Cookbooks
Cooking Equipment
Equipment is basic cooking equipment without a "theme."
Aprons
Sets
Sets include presentation items based around a specific food item to be prepared, as opposed to only cooking items.
Links
References