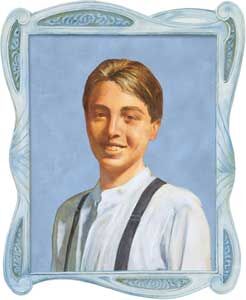 Victor Rubin is the older brother of Rebecca Rubin.
Facts
Family
Personality and Facts
Victor dearly loves to tease his sister. He likes to be in charge, and can be unreasonable at times.
In the Books
Victor has his Bar Mitzvah and turns thirteen. He is nervous, but does very well and everyone is proud of him. Also, Victor is in charge of Ana and Rebecca when the family visits Coney Island. He wishes to do different rides than the girls, and lets the group split up, which leads to trouble.
Community content is available under
CC-BY-SA
unless otherwise noted.