Welcome to the Wiki!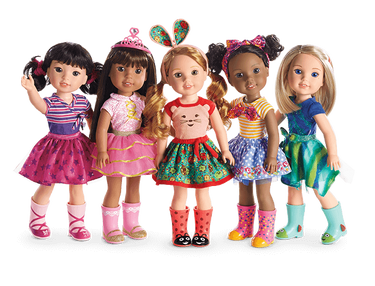 Hi, welcome to American Girl Wiki! Thanks for your edit to the Flower Purse page. There's a lot to do around here, so I hope you'll stay with us and make many more improvements.
Please sign in every time you edit, so that we can recognize you. (Please note that anonymous editing is disabled, so editing can only be done when signed in). Also take the time to look over our policies, rules, and editing requirements, to get a feel for things and what we'd like from our editors. The admins look forward to working with you and using your contributions to this project.
Please leave a message on my talk page if I can help with anything, or if you have any questions or concerns. Nethilia (talk) 14:36, July 17, 2020 (UTC)
Moving Pages
Thank you for your quick restoration of the proper name of the Truly Me article. While normally moving pages is only Admin duty, this was clearly vandalism and so there is no complaint.
Nethilia, Head Admin (talkpage) 19:59, August 26, 2020 (UTC)