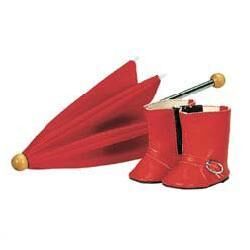 The Umbrella and Galoshes were introduced to Molly's Collection in 1987 and retired in 2007. They were associated with the book Changes for Molly. Retail cost was $14.
Galoshes
Red vinyl galoshes. Functional silver buckles. Fasten with black zipper up the inner side.
Umbrella
Red umbrella with white tips. Metal handle with wooden knobs. Functional.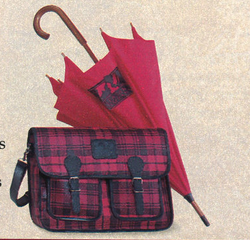 A children's umbrella was sold for $12. It has a wooden handle and a black Pleasant Company logo on it.
Trivia