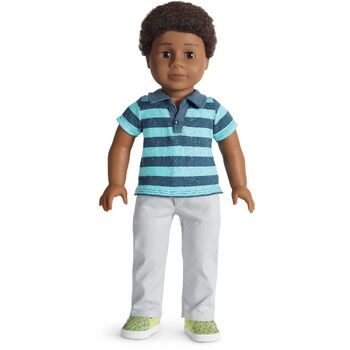 The Truly Me Boy's Outfit[1] is the first meet outfit for the Truly Me Boy Dolls. It was released in 2018, was replaced by the Casual and Cool Outfit in 2020, and was the male complement to the Truly Me Outfit.
Outfit
This outfit was not available as a separate purchase.
Shirt
Pants
Shoes
Underwear
References
↑ This outfit was not given an official name; its name on this wiki is derived from the matching Truly Me Outfit.