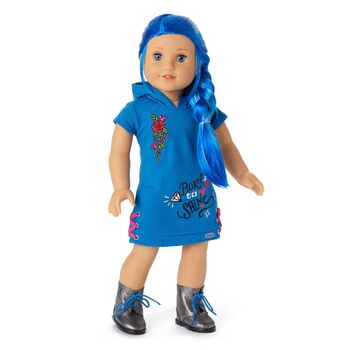 The Skater Dress Outfit is one of the unique meet outfits for Truly Me dolls, released in 2021. It is part of the Street Chic Collection.
The outfit is only available with Just Like You 90 and pairs with the Chic and Stylish Accessories.
Dress
Boots
Panties
Book
Copy of the book Friends: Making Them and Keeping Them.