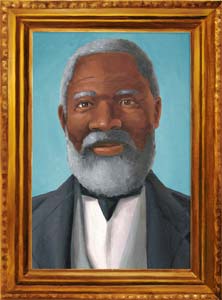 Simon Rey is the grandfather of Cécile Rey.
Facts
Family
Personality
Simon Rey, called Grand-père by Cécile, is the father of Jean-Claude Rey. It is likely Grand-père is a widower, as his wife, who worked as a milliner,[3] is not seen in Cécile's books.
Grand-père originally worked as a sailor before settling in New Orleans. He is a kind man with a talent for storytelling, a talent Cécile shares when she volunteers her time at Holy Trinity Orphanage.
In the Books
References
↑ Meet Cécile, pg. 25: Cécile's heart began beating very fast. Surely that man didn't think her grandfather, Simon Adolphe Rey [...]
↑ Troubles for Cécile, pg. 55: "Why, this reminds me of the time my captain put me in charge of his pearl," [Grand-père] said. [...] "A pearl, mon père?" Papa seemed distracted as he tore off the end of a baguette. "Mon père" is French for "my father".
↑ American Girl Moves Past Slavery, Introduces New African-American Doll; huffingtonpost.com, referenced September 8, 2011. Denise Lewis Patrick: "I even created a family tree for the Rey family, with details such as what Papa's mother did (she made hats)..."
Community content is available under
CC-BY-SA
unless otherwise noted.