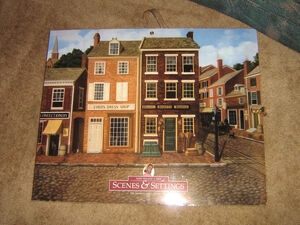 Scenes and Settings are large book-style backdrops that were made available for the first five Historical Characters. They were released in 1996.
The cover showed the home that the character lived in from the front, and internal pages showed five various settings from the stories. A map on the back showed the city the stories were set in, and many of the various locations shown inside with other prominent story locations. A booklet was included that talked about the historical details in the images.
These are all retired.
By Character
Community content is available under
CC-BY-SA
unless otherwise noted.