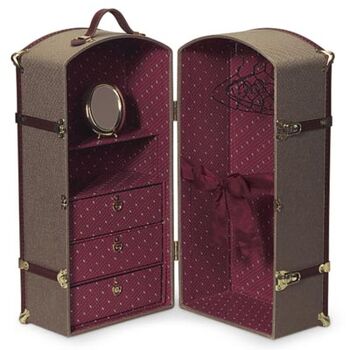 Samantha's Trunk was introduced to Samantha's Collection in 1986(?) and retired in 2008 with Samantha's archival. Retail cost was $175.
Trunk
Storage trunk modeled after a steamer trunk. Measures 11" x 21" x 10."
Mirror
Oval-shaped, stand-up mirror with brass frame.
Wire Hangers
Three black metal wire hangers, each with a heart in the middle.