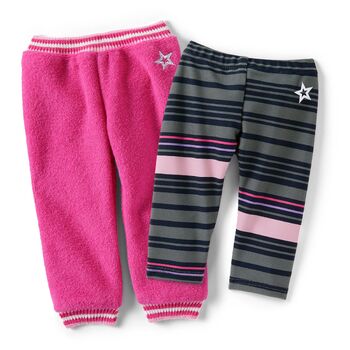 The Resilient Striped Leggings and Sweatpants is a Truly Me outfit released in 2020 as part of the Fiercely You Collection. Retail cost is $16.
Leggings
Light gray leggings with black, light pink, hot pink, and purple stripes. White star on left pant leg. Leggings fall to mid-calf.
Sweatpants
Hot pink terry cloth sweatpants. Hot pink, light pink, and white ribbed knit trim at ankles and waist. Silver star embroidered on left side.