Rebecca and the Movies is the fourth book in the Rebecca series.
Characters
Introduced
Only in Rebecca and the Movies
Chapter by Chapter Summary
Chapter One: Max's Magic
Chapter Two: A New World
Chapter Three: Kidlet on the Set
Chapter Four: Music Wherever She Goes
Discusses childhood and the movie industry during the 1910s. Topics covered:
Items associated with Rebecca and the Movies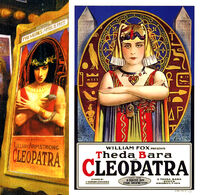 Trivia
Community content is available under
CC-BY-SA
unless otherwise noted.