January 2019
January 1st, 2019 / Blaire Wilson Debuts! (And Other New Items)
Blaire Wilson makes her debut! Here's the rundown of her collection.
For Truly Me:
For WellieWishers:
Bitty Baby only got one outfit, the Sweet Spring Outfit. No items were released for BeForever.
New stuff, new year, but the same old rules of the wiki apply.
AkaiKaze, the Other Admin
January 16th, 2019 / Blocking in 2019 - Some Things Never Change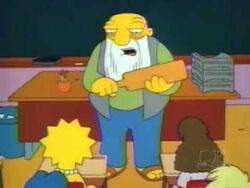 Just a reminder of reasons you can and will be blocked.
Spamming. This should be obvious, but we don't care about anything you're trying to sell or get someone to sign/look at in any capacity. That's a blocking.
Making internal links with external link styles. The Sandbox shows how internal links should be made. If links are found that are made external but to internal wiki articles, that's a blocking. It makes the code ugly. It's even uglier when an edit shows a proper link followed by an improper one. That's a blocking.
Poor descriptions repeatedly. "black shirt, white sleeves" or "blue hat with white pompom" is not a sufficient description. That's a blocking.
Poor image uploading. This can be badly appearing images, badly named images, not categorizing images, etc. You can best believe, that's a blocking.
If Admin finds themselves having to roll back or undo more than five articles they found someone edited, that's a sign they did major wrong. They will be blocked. You waste our time, we remove your access to editing.
Nethilia, The Admin (I don't paddle the school canoe.)
January 31st, 2019 / Two American Girl Stores To Close By March 20th
American Girl has announced that it will close two American Girl Place locations--American Girl Mall Of America and American Girl Boston--on March 20 as part of a cost-cutting move. Both stores opened in November 2008.
Nethilia, The Admin
June 2019
June 9th, 2019 / Free Shipping Universal at $125+ / Lowered Ear Piercing Cost For Summer
American Girl now offers standardized free ground shipping on minimum orders of $125 or more! Once qualified, free shipping will automatically apply at checkout. Additional charges will apply for rush shipping, shipping outside of the US or Canada, and shipping large items.
AG Rewards members of all levels can get ear piercings for a lowered cost of $10 from June 1st through August 31 (11:59 p.m. Central Time for online orders) while supplies last. There is a limit of three $10 doll ear piercings per transaction. Members must be signed in to their Rewards Account online or provide their account information at retail locations.
More information on both offers is available on the website.
Nethilia, The Admin
June 14th, 2019 / New Things for Blaire, Moddies, Wellies, and Bitty Baby
New things are out for everything but BeForever characters.
For Blaire Wilson:
For Truly Me:
For WellieWishers:
For Bitty Baby:
Nethilia, The Admin
June 15th, 2019 / Truly Me Bundle
In stores only, a Truly Me bundle is available for $165.00:
This has a savings total of $19. The offer is good through September 30th, 2019.
Nethilia, The Admin
Community content is available under
CC-BY-SA
unless otherwise noted.