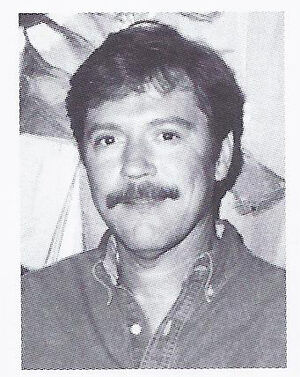 Nick Backes (full name Edward Nicholas Backes) was an illustrator for American Girl. He illustrated the majority of Molly's Books.
Biography
Nick Backes was born January 2, 1950, to George Medford Backes and Billie Mae Backes in Oklahoma City, OK. He attended Lee Elementary School and Capitol Hill Junior and Senior High Schools. He attended the University of Central Oklahoma (then known as Central State University ) in Edmond, OK on a full art and theater scholarship (majoring in art and minoring in theatre); during his attendance, he served as Designer and Illustrator for Oklahoma Educational Television Authority (OETA). Shortly after graduation he moved to California along with actors Ed Harris and Mary Hart, and his partner Ron Martin. Backes and Martin settled in San Francisco where Backes attended the Academy of Art, San Francisco, CA.
After about fifteen years in San Francisco--following the 1989 earthquake--Backes and Martin decided to move back to Oklahoma City and resumed their work with local theater groups.
Along with his work for the American Girl company, he also worked with Bantam Books, Dell Publishing Company, and Levi Strauss. He was also commissioned by Italian couture designer Valentino to illustrate fashions in three campaigns for the 1983-1985 international advertising campaigns for House Of Valentino, Rome, Italy.
He was honored in the Society of Illustrators Show in New York City with work in the Society's Thirty-First Annual of American Illustration. While waiting for new clients, he spent his spare time painting for art shows. Backes did art work for Carpenter Square Theatre, Jewel Box Theatre, Oklahoma Shakespeare in the Park, City Arts Center and Reduxion Theatre, as well as acting in local productions.
On February 11, 2013, Mr. Backes died of a rare stomach disease at the age of 63. He was a queer man and preceded in death by his parents, a brother named John Kinghorn, and his romantic partner of thirty-five years, Ron Martin, who had died ten years prior and was the business manager for Stage Center.
American Girl Works
See Also
Links and Sources
Website (no longer active, last archived by Wayback Machine Feb 8th, 2011; accessed via Wayback Machine on 11/22/20)