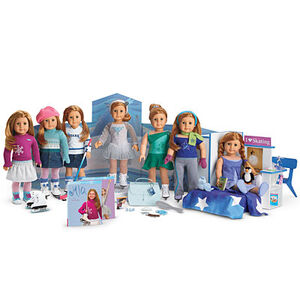 This is a list of all the items that were available for Mia St. Clair. As Mia is a Girl of the Year, she and her items were only available from January 2008 to December 2008 before retiring.
Doll
Mia came with a paperback copy of Mia.
Outfits
Accessories
Books
Computer Games
Mia's Starter Collection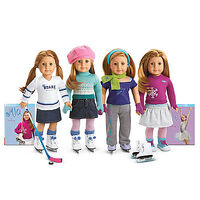 Mia's Starter Collection consisted of the doll and both books, Mia's Accessories, Mia's Practice Outfit, Mia's Purple Ice Skates, and Mia's Two-in-One Skate Outfit at a cost of $168.
Mia's Whole World
After the release of the silver dress and hair clips and case, Mia's entire collection could be purchased at a cost of $459.