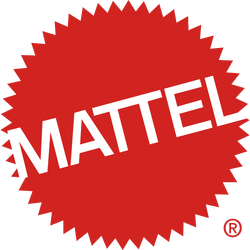 Mattel is a American-based multinational toy manufacturing company founded in 1945 by Harold "Matt" Matson and Elliot Handler (hence the name) with headquarters in El Segundo, California. The company is most famous for the Barbie brand of fashion dolls and is the world's second largest toy maker in terms of revenue, after The Lego Group.
Mattel is the current owner and distributor of all American Girl products.
Mattel and American Girl
Mattel purchased the brand--then Pleasant Company--in 1998 from its creator Pleasant Rowland; they fully took over distribution, product design, and releases in 2000. More information on their relationship to American Girl can be found on the main American Girl article.
Mattel-Only Dolls
The following dolls can never be found or purchased as Pre-Mattel as they all debuted after 2000.
No doll numbered after Just Like You 21 (inclusive) can be Pre-Mattel.
Other Lines
These lines were not created prior to Mattel's purchase:
Website
↑ 1.0 1.1 While Kit and Kaya dolls are often found with the Pleasant Company logo on the backs of doll heads, this is due to when the head molds were designed (especially with Kit who has the Classic Mold); as both characters were released after 2000, they should not be considered as Pre-Mattel dolls.