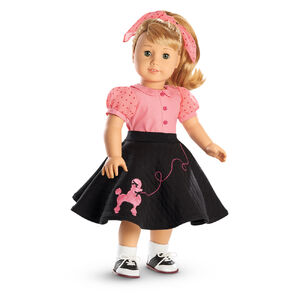 Maryellen's Poodle Skirt Outfit was introduced to Maryellen's Collection in 2015. The retail cost is $36.
Top
Skirt
Socks
Plain white "bobby socks". These are identical to the socks in Maryellen's School Outfit.
Shoes
Headscarf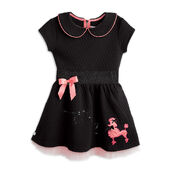 A children's dress inspired by the outfit was made available as the Pretty Poodle Dress for a cost of $58.
Trivia
American Girl previously released a costume version of a poodle skirt outfit as the 50's Sock Hopper.