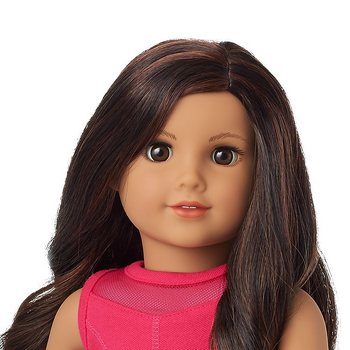 The Maritza Ochoa doll was released in 2021.
Maritza Doll
The doll has painted lashes.
Skin: Medium
Hair: Dark Brown w/auburn highlight, Wavy, left part, hip length
Eyes: Brown
Meet Outfit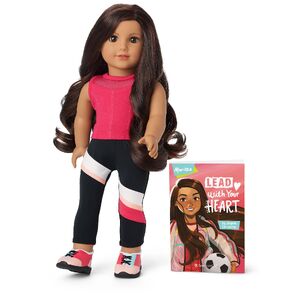 Tank Top
Leggings
Shoes
Panties
Clothing inspired by Maritza's meet outfit is available in collaboration with Janie and Jack.
Maritza's Stronger Together Sweatshirt: $46
Maritza's Black Striped Joggers: $42
Trivia
Maritza's leggings can cause staining on her legs. At some point during production, Martiza started to be packaged with thin foam around her vinyl to protect her in storage.
See Also