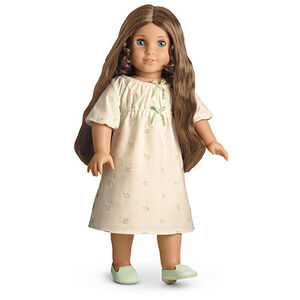 Marie-Grace's Nightgown was introduced to Marie-Grace's Collection in 2011 and retired in 2014 with Marie-Grace's archival. Retail cost was $24.
Nightgown
Cream-colored nightgown embroidered with green flowers and two green ribbon bows. Below-knee length. Wide elastic neckline and short puffed sleeves.
Slippers
Pastel green heeled slippers.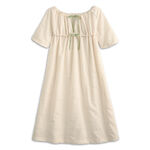 The girl's nightgown was available for a cost of $42.