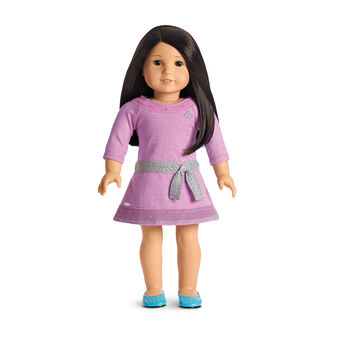 The Lilac Dress is the eleventh meet outfit for the Truly Me dolls, replacing the True Spirit Outfit in 2015. It was replaced by the Truly Me Outfit in 2017.
Lilac Dress
The retail cost of the outfit was $28.
Dress
Shoes
Underwear
Accessories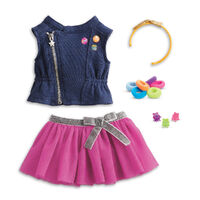 The accessories were available for purchase separately for $28 or bundled with the doll for a discounted price.
Vest
Skirt
Headband
Hair Clips
Ponytail Holders
Activity Kit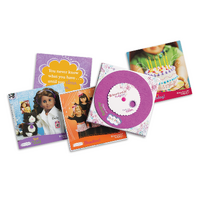 Truly Me activity kit. This originally came with a newly purchased doll before it was discontinued in 2016.
The girl-sized outfit was available: