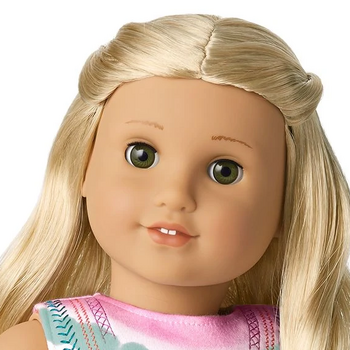 The Kira Bailey doll was released in 2021 and will be available until retirement. She is considered the Girl of the Year for 2021.
Kira Doll
Skin: Light
Hair: Light blonde, slight wavy, center part
The hair comes styled with two sections pulled back into a ponytail.
Meet Outfit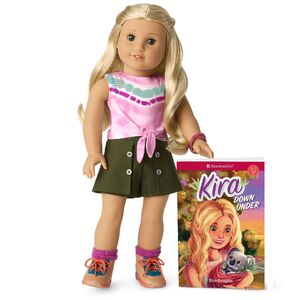 Tank Top
Skort
Boots
Socks
Bracelet
Panties
Pink knit panties. White elastic edging.
See Also