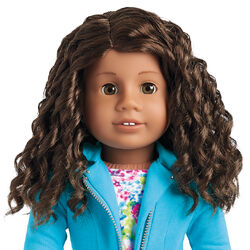 Just Like You #26 is a American Girl of Today doll. She was released in 2005 and retired in 2019.
Features
Skin: Medium
Brows: Feathered
Hair: Dark Brown, Curly, no bangs, right side part.
Eyes: Amber-brown
While American Girl says she has brown eyes, they are more of an amber color.