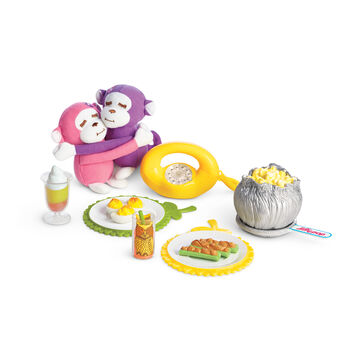 Julie's Snack Set was introduced to Julie's Collection in 2014 and retired in 2019. Retail cost was $50.
Rotary Phone
A '70s yellow plastic rotary phone with a dial that can be turned. This phone was later released in purple with Julie's Bedside Table and Shag Rug.
Gelatin Treat
Celery Sticks
Popcorn
Jiffy Pop popcorn. This was previously released with Julie's Room Accessories.
Deviled Eggs
Glass
Plates
Monkeys