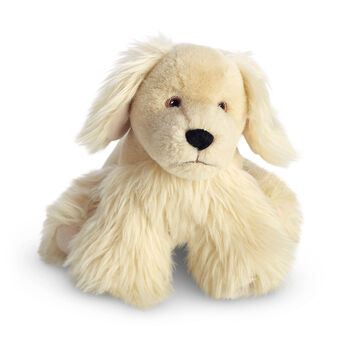 Jip the Dog (Also known as Samantha's Dog, Jip) was introduced to Samantha's Collection in 2004, retired in 2008, re-released in 2014 with Beforever, and retired again in 2017. Retail cost was $18, and then increased to $22.
Dog (2004 Version)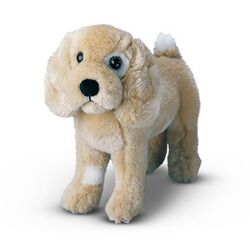 Plush mixed breed dog. Tan "fur" with white spots. Brown eyes. Embroidered nose and mouth. Retail cost was $16.
Trading Cards
Informative trading cards.
Beforever Version