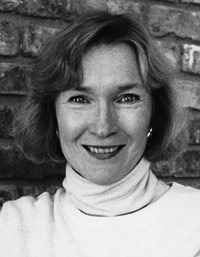 Janet Beeler Shaw is the author of the Kaya and Kirsten books in The American Girls Collection. She has published two books of poetry' a collection of short fiction' and an adult novel' Taking Leave. Her short stories have also been published in magazines' including The Atlantic Monthly' Redbook' and McCall's.
Biography
Shaw was born in Springfield, Illinois. She received an associate's degree from Stephens College in 1957, a bachelor's degree from Goucher College in 1959, and a master's degree from Cleveland State University in 1975.[1] She lives in Asheville' North Carolina.
American Girl Books
Other Books
Taking Leave
Well-Kept Secrets (Ambersand Castle #1)
The Mystique of Ambersand (Ambersand Castle #2)
From Cyberspace to Pyramids (Ambersand Castle #3)
See also
References
Community content is available under
CC-BY-SA
unless otherwise noted.