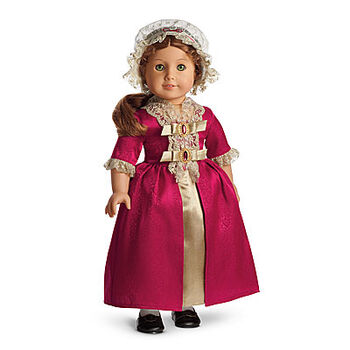 Felicity's Gala Gown was introduced to Felicity's Collection in 2008 and retired in 2010 with Felicity's archival. Retail cost was $28.
Gown
Dark red brocade dress. Gold skirt panel. Gold lace trim on sleeves and collar and bodice. Two red gems set in gold on lace over gold ribbon bows.
Mob Cap
Gold lace mob cap. Dark red ribbon.