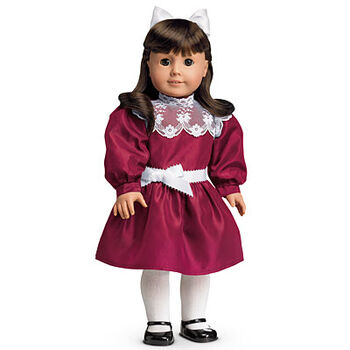 The Cranberry Party Dress (also known as Samantha's Christmas Dress) was introduced to Samantha's Collection in 1986 and retired in 2008 with Samantha's archival. It is associated with the book Samantha's Surprise. Retail cost was $20 and later increased to $22.
Dress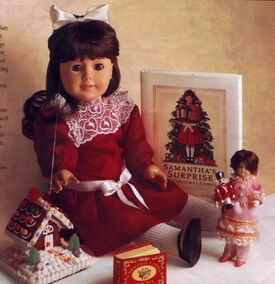 Cranberry red taffeta dress. Long puffed sleeves with white lace collar. White satin sash at waist with bow at right side. Velcros at back and at the sleeves.
There were three variations on the lace collar over the lifespan of the dress: hearts; flowers; and flowers with vines and leaves. Earlier versions of the dress were a brighter red fabric which was later changed to a deeper hue. The dress had been changed to a deeper hue by at least 1989.
Stockings
White ribbed tights.
Hair Bow
Wide white satin hair ribbon.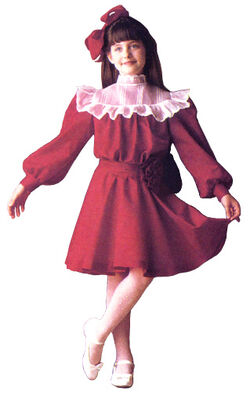 The matching outfit was available:
Victorian Party Dress: $110.
French Hairbows: (Red) $15
Party Tights (white and ecru): $7
Mary Janes (White): $34
It was phased out around 2000.
Trivia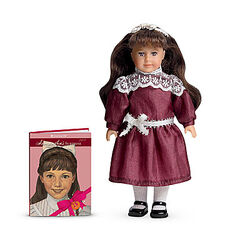 A special edition mini doll of Samantha wearing the Cranberry Party Dress and an abridged copy of Samantha's Surprise was released in 2011 to celebrate American Girl's 25th anniversary.
See Also