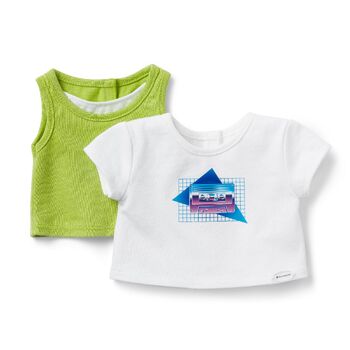 Courtney's T-Shirt and Tank Set was introduced to Courtney's Collection in 2020. Retail cost is $16.
T-Shirt
White short sleeved t-shirt. Pop art image of gradient blue grid, triangle, and metallic blue and purple gradient cassette tape. Plastic American Girl logo tag on lower right. Velcro closure at back.
Tank Top
Lime green tank top. White attached panel at neckline. Velcro closure at back.