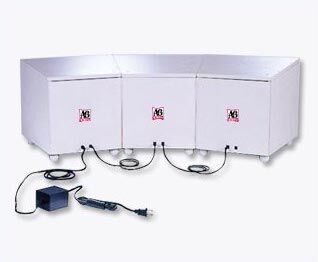 The Connector Set was an American Girl Minis accessory released in 2000 and retired in 2003 with the rest of the American Girl Minis line. Retail cost was $18.
Transformer
Black transformer that plugs into electrical outlet and one Illuma-Room.
Cables
Five connector cables to connect up to six Illuma-Rooms. Two cables are shown in the photo. This set allowed users to light up multiple rooms with just one electrical plug.