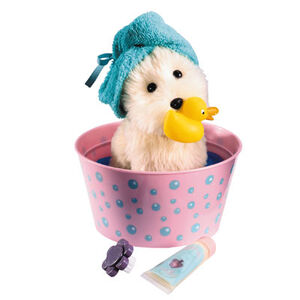 Coconut's Spa Accessories is a Coconut Item accessory set released in 2002, revised in 2004, and retired in 2006. Retail cost was $14.
Washtub
Pink washtub. Bubbles on the exterior.
Duck
Magnetic yellow duck toy.
Shampoo
Tube of pretend shampoo. "Scrub-A-Dub Pup Shampoo" printed on the tube.
Towel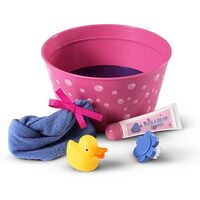 Blue "hair" towel. Towel can be tied to fit around Coconut's head.
Brush
Blue floral brush.
Decals
Nail decals for children.
Second Edition
The set was rereleased in 2004 with many of the items recolored.
Trivia
See Also
See Also