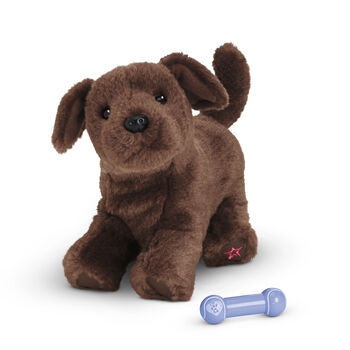 The Chocolate Lab Puppy is a toy dog, marketed as part of the My American Girl line of items. The pet was released in 2014. Retail cost is $28.
Dog
Chocolate Labrador puppy. Soft fabric fur with hard body underneath and legs that can move back and forth. Black plastic eyes and nose. Embroidered pink star under back left leg.
Toy Bone
Lilac magnetic bone that dog can hold. Toy has white heart and tennis ball designs printed on it.
See Also