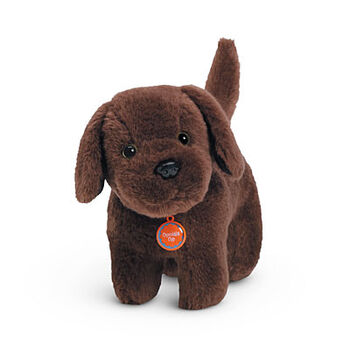 Chocolate Chip is a toy dog marketed as part of the My American Girl line. He was released in 2011 and retired in 2012 when he was bundled into the Service Dog Set and made unavailable for individual purchase. Retail price was $20.
Dog
Brown chocolate Labrador Retriever dog. Orange and blue collar that says Chocolate Chip on it .
Trivia
Chocolate Chip was originally marketed at release as a female.[1] Around mid-2011, Chocolate Chip was later identified and marketed as a male.
American Girl later released another chocolate Labrador, the Chocolate Lab Puppy.
References