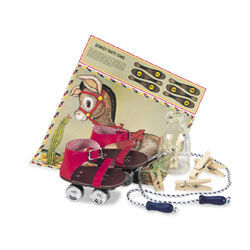 Birthday Presents and Playthings were Historical Character's sets and activities/items that were part of activities and decorations for a birthday celebration and, thus, were part of birthday stories and Birthday Collections. These often included presents gifted to a character, craft activities or games, or a component that was majorly included in the celebration story itself.
Items in italics are retired.
References
↑

This migrated from Addy's collection.