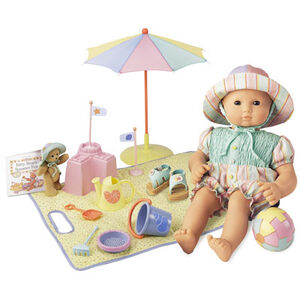 The Beach Fun Set is a Bitty Baby outfit released in 2002 and later retired in 2006. Retail cost was $24.
Romper
Hat
Sandals
Miniature Hat
Beach Ball
Puzzle
Book
Bitty Bear's Summer Fun.
The matching outfit for girls was available, the romper was converted into a T-shirt and skort.