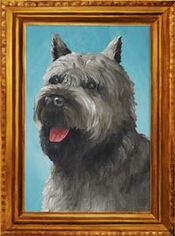 Argos is Marie-Grace Gardner's dog.
Facts
In the Books
It is mentioned Luc Rousseau rescued Argos when he was a young puppy and given to Marie-Grace as a little girl.
Cécile runs into Marie-Grace and Argos in the French Market, and she describes Argos as "the biggest dog she'd ever seen." He is "shaggy" and "dark gray." Argos nuzzles Cécile because he wants her pralines. Cécile is shocked that Marie-Grace is allowed to walk to the market with only Argos, because Cécile must always be accompanied by a servant or family member. Cécile meets him and Marie-Grace again outside of the cathedral and has to pull her skirt out of the way of his "big, muddy paws."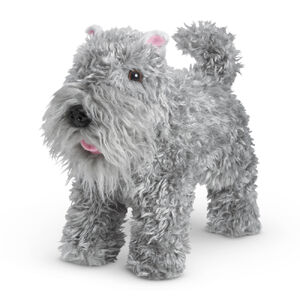 Argos was introduced to Marie-Grace's Collection in 2011 and retired in 2014. Retail cost was $28.
Dog
Community content is available under
CC-BY-SA
unless otherwise noted.