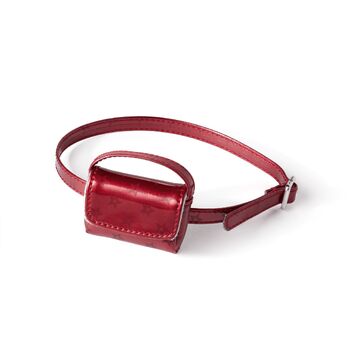 The AG Star Belted Wallet is a Truly Me accessory set released in 2019. Retail cost is $10.
Belt
Red vinyl belt with silver buckle. Vinyl has darker red star print.
Wallet
Red vinyl wallet with darker stars printed on it. Handle at top so wallet can be separated from belt and carried separately.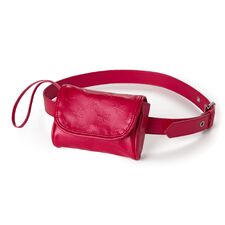 The matching child sized wallet is available for a cost of $20.
Wallet has textured star designs as well as a loop so it can serve as a wristlet. Wallet can be taken off belt. Metal closure.
Trivia